PST battery pack features
Features
●Utilize highly reliable,
made in Japan lithium ion batteries
●Equipped with our proprietary BMS
●Can be customized to suit your system requirements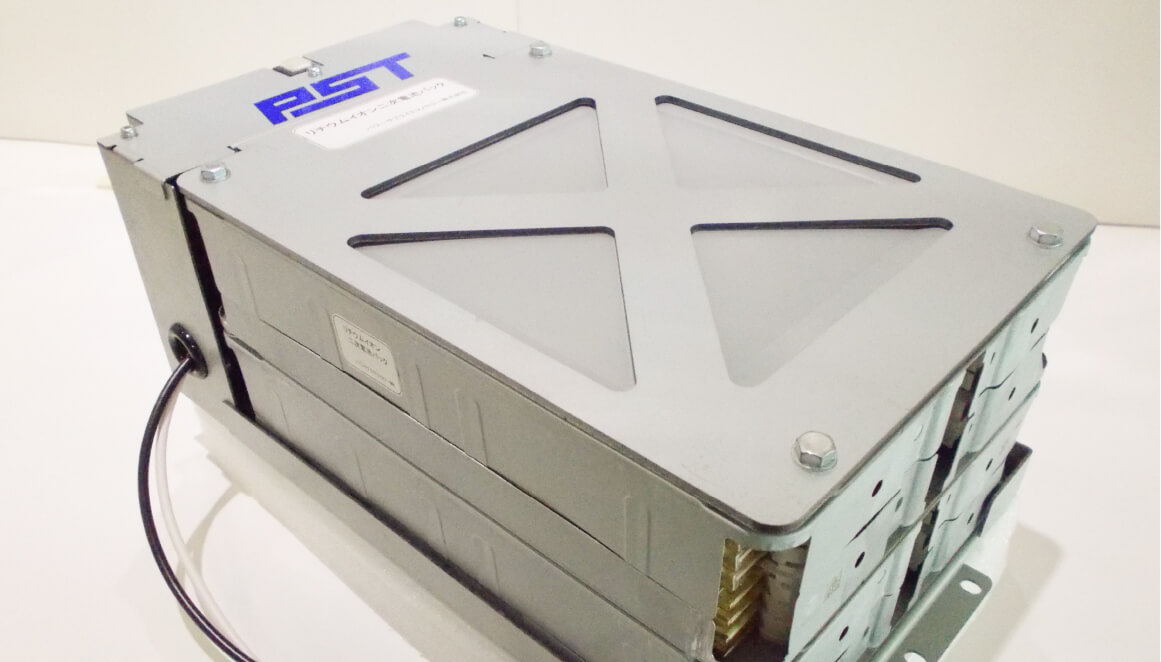 Solutions
240 V lithium ion rechargeable battery pack
(mass produced product)
Applications
●Automobile battery systems
●Agricultural machinery, construction machinery
●Industrial storage battery systems, etc.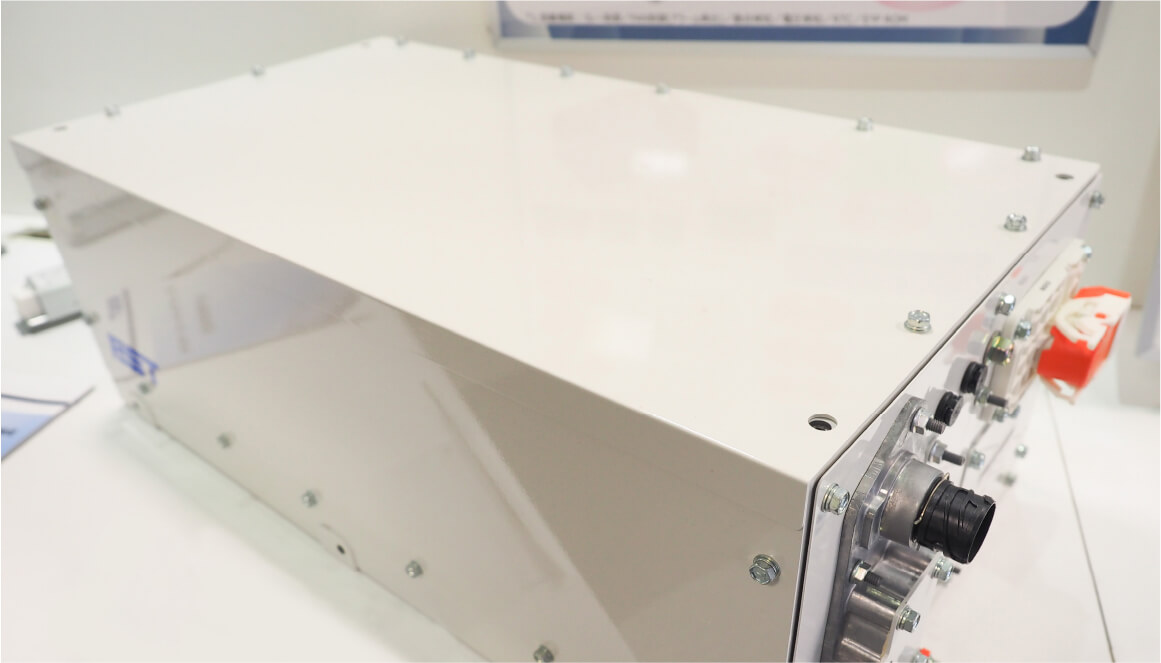 Circuit technology

Voltage monitoring

Equipped with an AFE for automobiles which can carry out highly precise monitoring up to 20 cells

Insulated communication

Insulated communication system used for cell voltage line and low voltage line

Expandability

Capable of carrying out monitoring of up to 96 in-series batteries by using a slave unit

Battery management systems

Condition monitoring

SOC, SOH, SOP calculation

Error diagnostics

Overvoltage, over discharge, overcurrent, overheating, communication errors, etc.

Charge control

Stores charging parameters based on usage environment
Item
Details
Size/weight
L 835×W 407×H 283mm (Maximum external specifications)/99.8kg
Battery cell/configuration
Laminated lithium ion battery/64 series×1 parallel
Nominal voltage/capacity
240V/32.5Ah
Watt-hour rated value
7.8kWh
Maximum continuous discharge current
20A *1
Instantaneous discharge potential current
20A *1
Usable temperature range
-25~60℃ (-10 to 60℃ for PSE applications) *2
Storage temperature range
-40~70℃
Maximum charge voltage
265.6V
Discharge cutoff voltage
160.0V
Communications specifications
CAN2.0B(ISO11896) 500kbps
Protective functions
Overvoltage, over discharge, overcurrent, overheating, communication errors, etc.
Built-in functions
Condition monitoring (total voltage, cell voltage, cell current, cell temperature)
Insulation monitoring
Cell balancing
Main contactor open/close, pre-charge open/close, remaining
charge diagnostics(SOC), deterioration diagnostics(SOH)
Other functions
Pack startup via CAN
Emergency service disconnection connector
Waterproof structure
IPX6
Actual usage cases
Used in Nissan Motor Company, Ltd. camping cars.
The NV350 glamping car is an advanced camping car which has an interior equipped with an air conditioner, audio/video equipment, kitchen appliances and more, providing everything necessary for a comfortable living environment. PST has helped create this comfortable living environment by developing the battery packs that serve as the power source for many of these devices.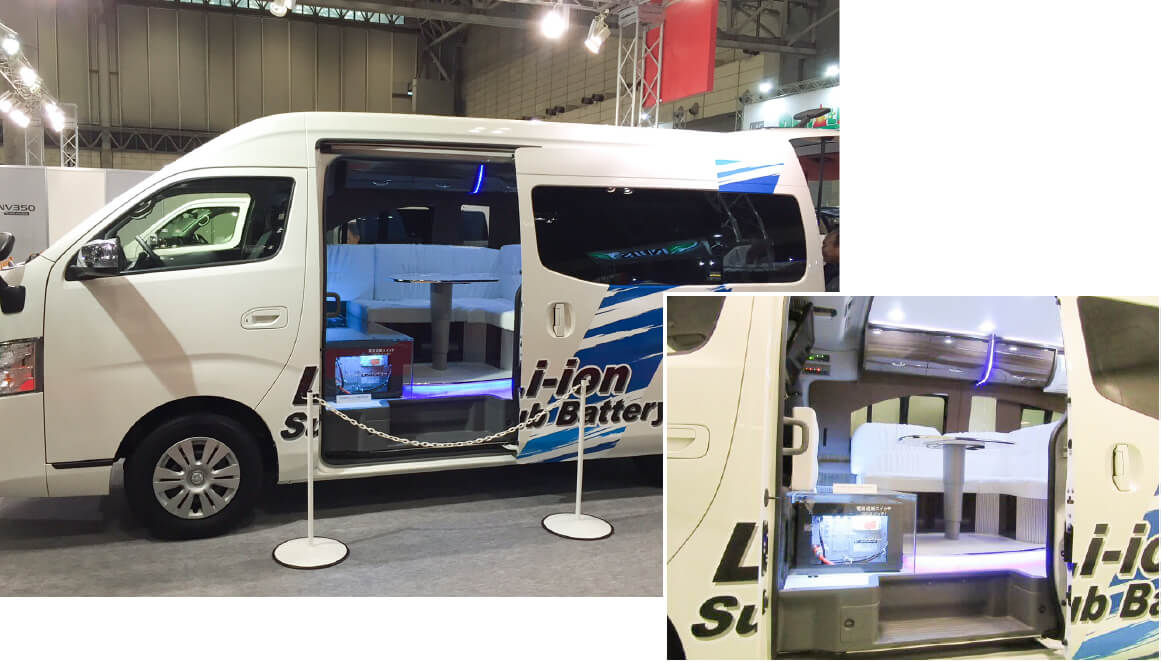 Message from battery pack staff